24/7 Virtual Study Abroad Fair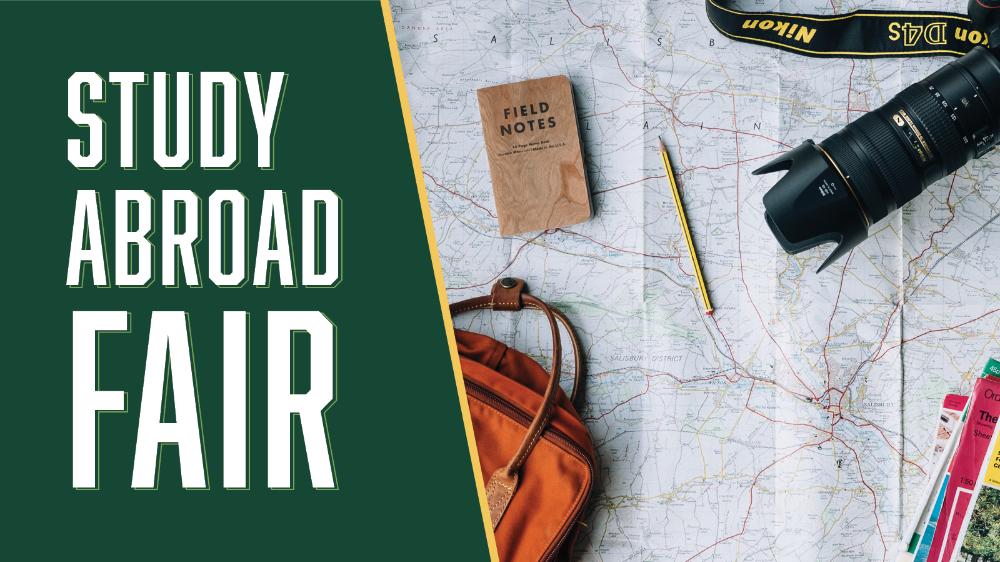 Cal Poly Global Programs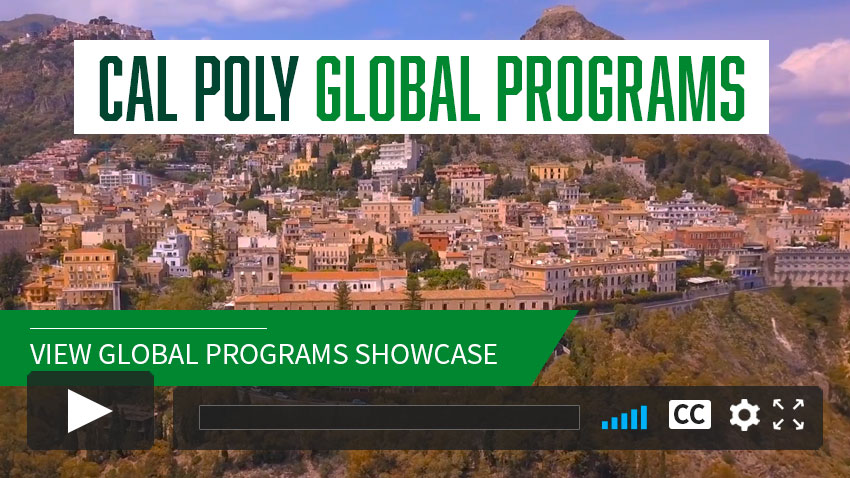 Cal Poly Global Programs offer Cal Poly courses taught by Cal Poly faculty for Cal Poly students in a variety of locations worldwide.
Explore the Cal Poly Global Programs Video Showcase
Study Language & Thrive Abroad
Find out how studying a language before and after you study abroad can greatly enhance your experience -- and possibly lead to a language minor! Faculty and students from the World Languages & Cultures department will share their insights on how language study enriches study abroad and helps you become a global citizen.
Partner and Exchange Programs
Cal Poly International Exchange Programs
Cal Poly's 19 international exchange institutions offer exchange programs with amazing opportunities to have an immersive study abroad experience while taking coursework in your major and/or minor. For CENG students: The CENG International Exchange Coordinator will join this session from 1pm - 2pm to answer major-specific questions.
Visit Cal Poly International Exchange Programs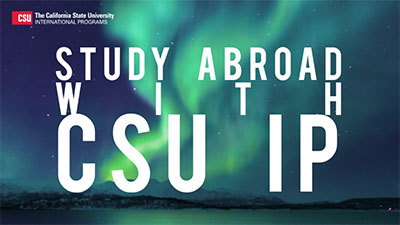 CSU International Programs
CSU IP emphasizes long-term study abroad options, encouraging students to study abroad for an academic or calendar year, if possible. CSU IP also offers options for semester study abroad on select programs.
Visit CSU International Programs
Council on International exchange education [CIEE]
CIEE is a nonprofit study abroad and intercultural exchange organization that transforms lives and builds bridges between individuals and nations by sponsoring a wide variety of opportunities for the exchange of ideas and experiences.
Visit CIEE
Cultural Experiences Abroad (CEA)
A CEA study or internship program abroad expands the boundaries of your education and transforms the world into your classroom. With study and internship programs in 21 global cities throughout Europe and Latin America, CEA offers a balance of academics and adventure to thousands of students each year.
Visit Cultural Experiences Abroad (CEA)
DIS: Study Abroad in Scandinavia
DIS is a non-profit study abroad institution with locations in Copenhagen and Stockholm, offering semester, academic year, and summer programs taught in English.
Visit DIS: Study Abroad in Scandinavia
Foundation for International Education (FIE)
FIE is a London-based non-profit educational organization, providing customized partnership programs and individual student enrollment programs in London, Dublin, and Amman for undergraduate students. Students can study a variety of academic subjects while with FIE London or Dublin, including Art, Business, Communications, History, Literature, Politics, and Theater.
Visit Foundation for International Education (FIE)
National Student Exchange (NSE)
National Student Exchange is an exchange program within the US, Canada, and Puerto Rico. Student can study away for a semester or a year.
Visit NSE Study Away
Semester at Sea (SAS)
Semester at Sea is a multi-country study abroad experience where students are able to receive University credit while visiting 10-12 countries throughout the semester. Along with 500 students from around the world, students take courses on the ship between destinations, and are able to travel in each country while the ship is docked.
Visit Semester at Sea (SAS)
SIT Study Abroad
A pioneer in experiential, field-based study abroad, SIT Study Abroad offers semester and summer programs for undergraduate students in Africa, Asia and the Pacific, Europe, Latin America, and the Middle East, as well as comparative programs in multiple locations.
Visit SIT Study Abroad
The Education Abroad Network (TEAN)
The Education Abroad Network (TEAN) is a full-service international education provider specializing in immersive study and internship programs throughout Asia Pacific that provide unforgettable experiences and unbeatable value.
Visit The Education Abroad Network (TEAN)
University Studies Abroad Consortium (USAC)
University Studies Abroad Consortium (USAC), a nonprofit, university-based organization, offers affordable, academic and authentic study abroad programs including online courses and virtual internships at 50+ locations worldwide.
Visit University Studies Abroad Consortium
Wildlands Studies
Wildlands Studies offers field based programs in the world's most remarkable ecosystems. Nomadic by design, our field programs are camping based and earn up to 15 quarter credits. Our small teams of 8-16 undergraduates immerse themselves in unique ecosystems to learn the latest environmental research. The overarching goal is for students to gain extensive knowledge about a specific region and the broader skills of ecological, geological, wildlife management, and other natural and social sciences to effectively pursue their future careers.
Visit Wildlands Studies