Inclusivity & Diversity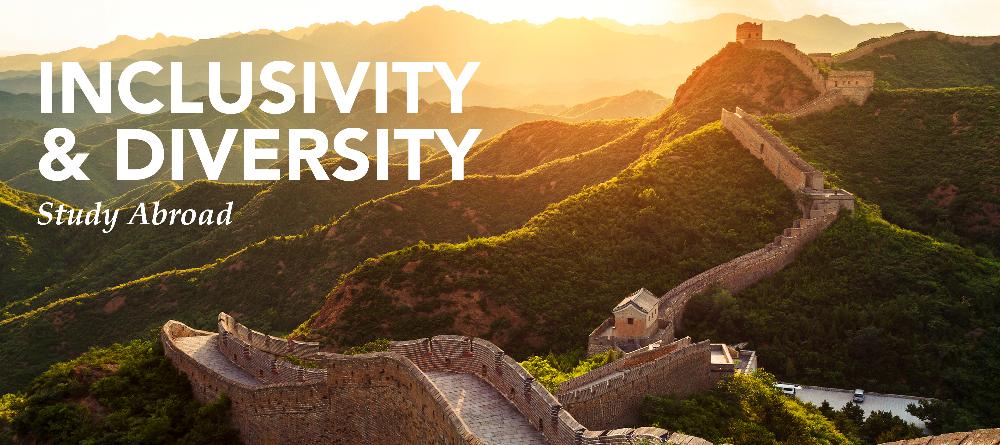 INFORMATION FOR STUDENTS WITH DISABILITIES

Disclose your disability-related accommodation needs to program staff soon after you have been accepted into a program so appropriate arrangements can be addressed in advance.

Remember that other cultures may provide disability access in a different way. Learn about what types of accommodations are provided in your host country, and be open to different ways of accommodating your disability.

Be flexible with your country or program selections due to the potential lack of accommodation services. Have some backup programs in mind.

Find out as much as you can in advance about your host culture and how they view disability by reading, talking to other students, and attending pre-departure orientation sessions. The more you know, the better prepared you will be to interact in the new environment.

Think about how you will answer questions about your disability in the language of your host country. Look up key vocabulary words ahead of time.
Resources for Study Abroad Students with Disabilities
Disability Statement for Study Abroad
Cal Poly will attempt to arrange reasonable accommodations for students with disabilities, although it is important to note that countries and educational institutions differ in their infrastructure and ability to accommodate individuals with disabilities. Certain sites are better equipped to assist students with disabilities, and we recommend speaking to a Study Abroad Advisor and the Disability Resource Center early on in the application process about any and all needs for accommodation.
STUDY ABROAD & DACA: Deferred Action for Childhood Arrivals
The Cal Poly San Luis Obispo International Center seeks to guide all students wishing to pursue an international experience during college. With the current status of DACA, USCIS is not currently accepting or approving advance parole requests from DACA recipients. Students who are recipients of
Deferred Action for Childhood Arrivals
(DACA students) in the past may have been able to study abroad with Advance Parole.
"DACAmented" Defined
"DACAmented" refers to someone who has successfully applied for DACA and is in possession of a federally-issued employment authorization card. Additionally, DACAmented individuals can apply for driver's licenses in their respective states, a social security number for employment purposes, and for specific permission to leave and re-enter the United States for many employment, humanitarian and educational reasons, including potentially studying abroad on approved university programs, using a travel document known as Advance Parole.
Please contact Erica Jorgenson, Study Abroad Coordinator at ejorgens@calpoly.edu for recommendations of domestic opportunities to study away.