Inclusivity & Diversity
INCLUSIVITY & DIVERSITY RESOURCES FOR STUDY ABROAD

Cal Poly International Center Diversity Statement
At the Cal Poly International Center, we are committed to diversity, equity and inclusion in international education. In our efforts to bring more of the world to Cal Poly and Cal Poly to the world, we strive to 1) actively increase access to study abroad so that every Cal Poly student is able to undertake a significant international experience during their degree program (a high impact practice); 2) facilitate and strengthen a campus infrastructure that openly welcomes and supports diverse international students and scholars; 3) collaborate with faculty on the internationalization of the curriculum; and 4) support the creation of programs, experiences, and trainings that foster intercultural competency.
Inclusive Global Educa
tion Panel Presentation from International Education Month 2020

QUICK LINKS



BIPOC (Black, Indigenous, People of Color)
As you research study abroad programs and start the process, you may want to consider how your perceived ethnicity and identity might be understood differently abroad. Be aware of your own cultural assumptions and expectations, and do research on locations you might be considering so you know what to expect when you go abroad.

The Cal Poly International Center is here to help provide country-specific information on the racial climate in places you might be considering. We want to support you as much as possible, so please let us know what questions or concerns you have.

Finally, identify how your own prior experiences with racial issues affect your viewpoint. The more aware you are about your own point of view and the more you understand about your host location, the more likely you are to understand an uncomfortable situation if it arises while abroad.

Questions to Consider When Choosing a Program
What type of scholarships/fellowships are available?
How can I explain to my family that a study abroad experience can contribute to the achievement of my career goals?
How are people of my race/ethnicity typically treated in my host country?
How might stereotypes of what Americans look like create assumptions about my identity?
How will I react if I encounter racism or other discriminatory behavior?
How will I feel if I am the only student of color in a cohort of other Americans on my program?
Cal Poly Resources
Additional Resources


STUDENTS WITH DISABILITIES
The Cal Poly International Center is highly supportive of access to study abroad opportunities for all students. As you explore your options for study abroad, it is important to exercise self-awareness and knowledge about various study abroad programs in order to make an informed decision about which program is a good fit for you.

You may wish to disclose your disability-related accommodation needs to relevant staff soon after you have been accepted into a program so that appropriate arrangements and accommodation needs can be addressed in advance.

Remember that other cultures may provide disability access in different ways. Learn about what types of accommodations are provided in your host country, and be open to different ways of accommodating your disability.

Be flexible with your country or program selections due to the potential lack of accommodation services. Have some backup programs in mind.

Find out as much as you can in advance about your host culture and how they view disability by reading, talking to other students, and attending pre-departure orientation sessions. The more you know, the better prepared you will be to interact in the new environment.

Think about how you will answer questions about your disability in the language of your host country. Look up key vocabulary words ahead of time.
Resources for Study Abroad Students with Disabilities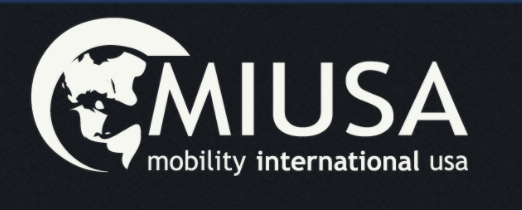 Disability Statement for Study Abroad
Cal Poly will attempt to arrange reasonable accommodations for students with disabilities, although it is important to note that countries and educational institutions differ in their infrastructure and ability to accommodate individuals with disabilities. Certain sites are better equipped to assist students with disabilities, and we recommend speaking to a Study Abroad Advisor and the Disability Resource Center early on in the application process about any and all needs for accommodation.


LGBTQIA+ STUDENTS
As a part of our commitment to improving the accessibility and inclusivity of study abroad programs, the Cal Poly International Center has partnered with the Pride Center to better provide support and resources for LGBTQIA+ students. Studying abroad can be an amazing opportunity for any student to learn and travel in unique settings, as well as to gain deeper insight into other cultures and customs. Study abroad can also represent opportunities to make global connections and see the ways in which different identities are treated around the world.

We encourage LGBTQIA+ students who may be interested in studying abroad to avail of the resources listed below, as well as the International Center and Pride Center, in making informed decisions about study abroad. Because cultural attitudes and laws regarding LGBTQIA+ identities vary country to country, it is important to research how individuals with these identities may be treated. While there is increasing tolerance towards LGBTQIA+ identities around the world, intolerance can still be found embedded in various cultures, laws, policies, and people.

Before deciding on a country, be sure to review any local laws, customs, or even norms that may impact your experiences while abroad, in addition to researching what kinds of support may be available. Here are some questions you may wish to consider when preparing to study abroad:
Do you plan to be 'out' while abroad? And to whom? (Friends, homestay family, professors, etc.)
If you plan to be out, how do you plan on approaching or navigating conversations with others?
Are there cultural/language/conversational norms of which you should be aware?
Are there any laws, policies, or regulations that may impact your experiences in the country as an LGBTQIA+ individual?
Are there any kinds of local customs or resources related to the LGBTQIA+ community?
What kinds of resources and protections are available for the LGBTQIA+ community?
What kinds of housing accommodations are available for the program, and do they suit your individual needs?
What are healthcare policies like in your destination country? Will it be possible to use and/or access any necessary medications?


STUDENT ATHLETES
Student athletes often have particular considerations when it comes to selecting a program and planning for study abroad. We encourage student athletes to study abroad during a term that fits best with your athletic schedules. For many student athletes, it may make sense to study abroad during summer, winter break, or spring break. Quarter or semester-long programs may be feasible during off-season if appropriate facilities are available on-site that will allow you to continue your training while abroad. Studying abroad is a valuable experience available to all Cal Poly students, but student athletes need to take potential schedule conflicts into consideration and may benefit from involving their coaches and academic advisors in the planning process. Studying abroad can be an insightful, wonderful way to learn and explore a new setting, all while taking a deeper dive into language and cultures. An added benefit is that athletic involvement often provides a unique angle from which to approach a new culture, connect with locals, and make memories that will last a lifetime.

Questions to Consider When Choosing a Program
1. What timeframe works best with my training schedule?
2. Which locations will allow me to train adequately and safely?
3. Which programs work best for me academically and financially?

Study Abroad Resources for Student Athletes
DEFERRED ACTION FOR CHILDHOOD ARRIVALS (DACA)
The Cal Poly San Luis Obispo International Center seeks to guide all students wishing to pursue an international experience during college. Students who are recipients of Deferred Action for Childhood Arrivals (DACA students) may apply for a form of travel authorization called advance parole, which allows DACA individuals to travel internationally for "education, humanitarian and work purposes," including participating in study abroad programs. Students should be aware, however, that although advance parole offers permission to enter the country legally, leaving the United States can be risky and re-entry is not guaranteed.

You can learn more about advance parole in the USCIS DACA FAQs page and can access the application form and instructions in the USCIS site as well. Please note that the processing time for advance parole applications can be very long (as of October 2022, processing times in California were between 11 and 15 months).

For more information on study abroad and DACA, please also consult the NAFSA: Association of International Educators DACA Resource page.

Please contact the Cal Poly International Center at international@calpoly.edu for recommendations on domestic opportunities to study away.

"DACAmented" Defined

"DACAmented" refers to someone who has successfully applied for DACA and is in possession of a federally-issued employment authorization card. Additionally, DACAmented individuals can apply for driver's licenses in their respective states, a social security number for employment purposes, and for specific permission to leave and re-enter the United States for many employment, humanitarian and educational reasons, including potentially studying abroad on approved university programs, using a travel document known as Advance Parole.

Additional resources can be found at the Cal Poly Dream Center.

FIRST-GENERATION COLLEGE STUDENTS​
Studying abroad can offer amazing experiences to engage intimately with cultures abroad all while taking advantage of unique learning opportunities. As a first-generation college student, your focus on college may be to simply navigate what it means to be successful in college. There's a good chance that going abroad was never part of your vision for what this success looks like, and that's okay. There are so many benefits to studying abroad that will ultimately make you a stronger candidate for opportunities after you graduate. Students who participate in study abroad programs increase their cognitive complexity, personal maturity, and boost confidence as a global citizen.

As a part of our commitment to improving the accessibility of study abroad programming, the Cal Poly International Center (Partnered with the Multi-Cultural Centers to) provides extra resources and support for first-generation students. Families without members who have attended college or have experienced traveling abroad often have a unique set of questions as they are personally unfamiliar with the processes. Our staff is happy to answer any questions that may come up during the study abroad process directly with family members to alleviate any uneasiness.
We encourage all students to research their host country and connect with as many resources as needed to make informed decisions regarding country and program selection. Below is a list of resources that may provide additional information and support. We also highly encourage first-generation college students to connect with our Study Abroad Peer Advisors for personalized, one-on-one advising in a safe, caring, and supportive environment.