Returnee Resources

GET INVOLVED!
There are many ways you can stay involved and remain connected to your study abroad experience both on and off campus! Taking an active role in the international community will help you adjust to being back in the United States and give you a way to meet other people who value study abroad the way you do. Check out these suggestions:

Watch this VIMEO video to see what Cal Poly Study Abroad Returnees have to say!



BECOME A RETURNEE CONTACT
Another great way you can get involved is to become part of our returnee contact program. This program allows advisors at the International Center to post your contact information on our website so that students who are interested in the program and country you studied in can contact you with questions. Talking to prospective students will give you an opportunity to share your stories, insights, and tips from your experience abroad. This is a low commitment way to stay connected. If you are interested, email us at
studyabroad@calpoly.edu
.
JOIN THE INTERNATIONAL CLUB (I-CLUB)
NOTE:
The club is not currently active for the 19-20 academic year
The Cal Poly International Club is a social club for international students and domestic students interested in meeting international friends and exploring the
Email:
iclub.calpoly@gmail.com
Facebook:
https://www.facebook.com/groups/629908137033312/
Advisor: Bianca Silva (bsilva14@calpoly.edu)
JOIN A LANGUAGE GROUP OR CONVERSATION TABLE
If you want to continue speaking the language you studied while abroad, look into joining a language group in San Luis Obispo! This will give you an opportunity to meet other people in the community who want to practice their foreign language skills. Don't see your language here? Create your own group at
www.meetup.com
.
SLO County Spanish Conversational Group
"This group is for people who are wanting to practice and grow in their conversational Spanish. We want to get together to practice Spanish, share knowledge, resources, and experiences, and to enjoy each other in a variety of settings. We will try and meet on a weekly basis to practice our Spanish."
Website: http://www.meetup.com/San-Luis-Obispo-County-Spanish-Conversational-Group/
Check the World Languages & Cultures website for up-to-date information on language conversation tables happening around campus. These are informal meetups where Cal Poly students can practice their language skills. In the past, there have been conversation tables for Russian, Spanish, German, Vietnamese, and Italian!
Website: https://wlc.calpoly.edu/more_news?page=1
WORK OR VOLUNTEER AT THE INTERNATIONAL CENTER
Attend the Study Abroad Fair: Work a table for your program during the next Study Abroad fair! There are lots of opportunities to help out. Study Abroad Fairs are held twice a year.
Attend a Pre-Departure Orientation Mixer: Share your experience and tips with students about to depart on their study abroad adventure! Each Fall and Spring we hold pre-departure meetings for each of our respective programs. We are always looking for study abroad returnees to attend and briefly discuss their study abroad experiences. Students love to ask returnees questions; after all, you are the best ones to ask!
Work as a Peer Advisor: While we only hire Peer Advisors on an annual basis, please indicate your interest in being a Peer Advisor in your Returnee Evaluation located in your Cal Poly Abroad Application. Applications will be sent out to those that mark their interest during Spring Quarter.
ENGAGE IN SOCIAL NETWORKING
Start a Facebook group for your program and keep in touch with friends you met abroad! Some programs have Facebook groups online already!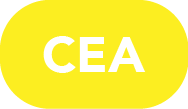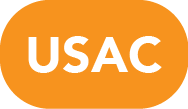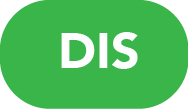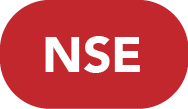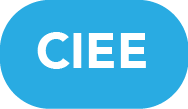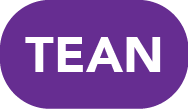 JOIN THE INTERNATIONAL WELCOME AMBASSADORS PROGRAM
This program brings international and domestic Cal Poly students together to share their culture and develop friendships. International Welcome Ambassadors (IWA) provide a support system to assist new international students with adapting to life in California. In return, IWAs get to learn about life in other countries, make many new friends, and create long-lasting relationships with people all around the globe. Check it out: https://intladvising.calpoly.edu/students/programs/ambassadors_program.html
BECOME A STUDY ABROAD AMBASSADOR
Cal Poly Study Abroad Ambassadors are study abroad returnee students who are passionate about their recent study abroad experience and have a desire to share their experience with other Cal Poly students to encourage them to pursue study abroad. Cal Poly Study Abroad Ambassadors commit to participating in the program for three quarters after they have returned from study abroad. Application and selection process occurs every Winter Quarter and students commit for Spring Quarter through the following Winter Quarter.
Benefits of being a Study Abroad Ambassador
Connect with other Cal Poly students who have studied abroad
Promote study abroad opportunities to other Cal Poly students
Enhance your resume with marketing, leadership, and service experience
Become more involved in campus activities and international education at Cal Poly
Examples of Involvement in Study Abroad Activities
Attend and speak at program specific information sessions and pre-departure meetings for the study abroad program you participated in
Represent Cal Poly Study Abroad at campus events such as presentations at WOW, Open House, etc
Represent Cal Poly Study Abroad with outreach and promotion of programs through presentations to student clubs and organizations, presentations or student panels for academic departments, presentations or events for Greek organizations, etc.
Eligibility & Requirements
Participated on a Cal Poly-sponsored study abroad program
If selected, attend a Study Abroad Ambassador Training meeting (Spring Quarter)
Commitment of three Cal Poly quarters
Maintain good academic and disciplinary standing
Complete interview with Study Abroad Advisor
Complete the following activities: Engage with Cal Poly Study Abroad Social Media (Facebook, Instagram, Twitter). Attend one study abroad event per quarter to promote study abroad. Be an alumni contact on the Cal Poly Study Abroad website and respond to student inquiries.
Questions about the Study Abroad Ambassador program? Contact Chuck Petranek at
cpetrane@calpol.edu
.
ATTEND A CONFERENCE
GO ABROAD AFTER GRADUATION