REGISTER INTERNATIONAL VISITOR

All international visitors to Cal Poly, SLO must be registered through the International Center. While not all international visitors require immigration assistance, it is critical that the University is aware of all international guests--even if only on our campus for a few hours. This information is used in cases of emergencies, as well as for various reporting purposes.
If you have a delegation with the same itinerary and objectives, you may complete one registration for the delegation leader and upload a list of the full name, business title, and affiliated organization for all other participants.
Please plan to complete the registration process at least 4-6 weeks prior to your visit.
Please do not register incoming degree-seeking or exchange students through this system.
Degree-seeking students should review the information on the International Center
website
for more information.
Please do not register if the visitor requires a J-1 Visa eligibility document from Cal Poly.
Please see the International Scholars
website
for more information and the correct documentation.
International Visitor Self Registration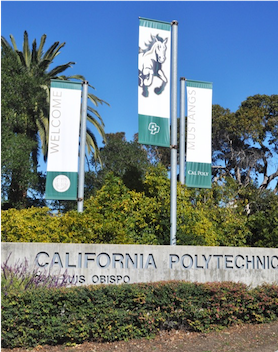 If you are a Cal Poly employee registering on behalf of an international visitor:
Please click the "Register International Visitor" button below when you are ready to initiate the International Visitor Registration.
You will need to log in using your own CalPoly credentials
You will be prompted to enter the visitor's email in the New User field
You will then be asked for the visitor's name, date of birth and gender; if DOB is unknown, please use 01/01/1980
Then you will be taken to the registration form. Please fill out the Profile section and the International Visitor Registration with the visitor's information (not your own)
Questions? Please contact Jill Victorino (

javictor@calpoly.edu

).