HIGH HAZARD COUNTRIES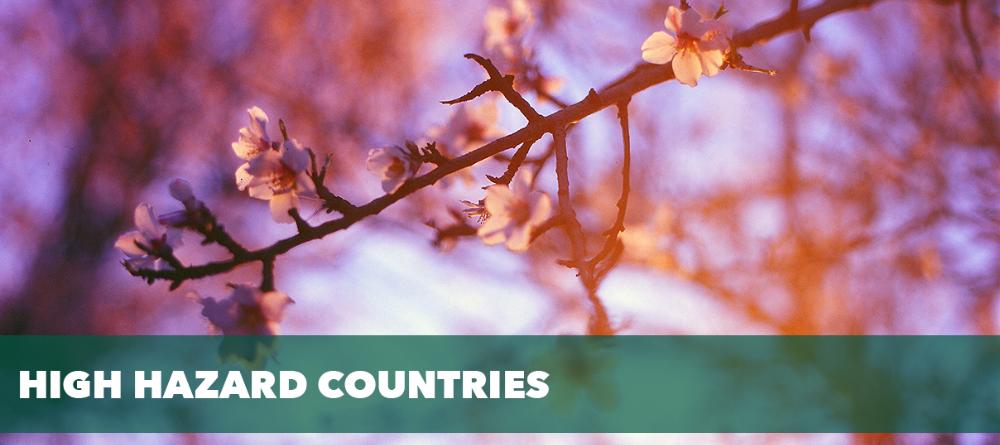 The CSU considers a destination to be "high hazardous" if the country you are traveling to has a "

Travel Warning

" and/or is listed on the "

California State University Risk Management Authority (CSURMA)

" list. Your travel packet must address the safety, security and health information provided by the

US Department of State

. Please be sure to abide by the high-hazard deadlines listed below.
Individual student/faculty/staff travel
30 days in advance for international travel to non-hazardous destinations

60 days in advance for international travel to high hazardous destinations
Group student/faculty/staff travel
90 days in advance for international travel to non-hazardous destinations

120 days in advance for international travel to high hazardous destinations

180 days in advance for international travel that requires a fee collection by Cal Poly